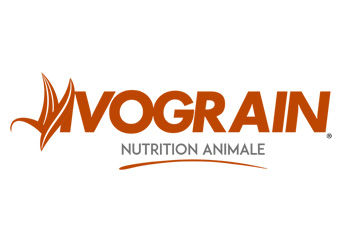 "
The warranty of a profitable breeding! "
With its animal feed production unit, IVOGRAIN plants quickly positioned themselves as market leaders thanks to know-how and high-tech equipment, thus becoming the only ISO9001 / 2008 certified plants in West Africa.
IVOGRAIN plants offer a wide range of complete feed for poultry, pig, rabbit, fish, cattle and other ruminants as well as professional breeding equipment and veterinary products.
The unit is composed of:
- a production facility
- two maize processing and storage silos
- a laboratory for analysis and quality control.
With its maize silos located in Yamoussoukro, the unit processes per year several tens of thousands of maize tons purchased from Ivorian farmers thus generating income in rural areas.
To ensure coverage of its maize needs, SIPRA initiated an extensive maize production project at Dikodougou in the northern area of C?te d´Ivoire, which will eventually expand to more than 5000 ha and will create wealth in the region.
IVOGRAIN is also an important outlet for Ivorian agribusiness with the use of agro-industrial by-products such as cottonseed cake, cocoa hull, fish meal, and locally produced wheat and rice middling.
Products marketed under the brand name IVOGRAIN, are well renowned because they meet the highest quality requirements ranging from a rigorous control of raw material to a control of the various production stages. They are distributed throughout the Ivorian territory via its network of about fifty points of sale but also in the sub-region.
IVOGRAIN provides the most efficient after-sales service to its customers thanks to a dedicated team of veterinarians, engineers and specialized farm technicians and engineers, whose ambition is to help its customers become real professional partners.